Welcome to the latest issue of the Marketing Minute, your monthly newsletter dedicated to business growth and development. In this issue:

✮ How Local Businesses Can Grow Through E-Books
✮ Lessons From Horror Movies that Local Businesses Should Know


How Local Businesses Can Grow Through E-Books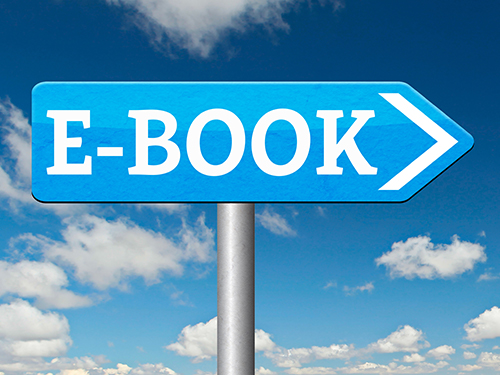 Anyone marketing for a local business knows the importance of content marketing, but they often consider articles, blogs, or videos as their only options. In reality, e-books are another powerful content marketing resource, and for small business owners who utilize this relatively simple tool, a whole new world of marketing can open up to them.
Expand On What You Have
Many budding entrepreneurs avoid using e-books in their marketing because they fear doing so is too complicated. Those who have invested the time in this strategy, however, know better. In fact, you could do nothing more than expand upon a white paper or article you already have, such as through added testimonials or additional context, to create an informative e-book. An e-book can be as few as 10 pages, so there is no need to rival the Epic of Gilgamesh.
Use Other Channels of Promotion
Getting people's eyes on a small business's e-book could be the most difficult task, but utilizing pre-existing marketing methods can help. Share the document on social media channels, and make sure to include links to it in the descriptions of online marketing videos that are even remotely related. And as always, make sure that it is prominently displayed on the main website.
Submit to E-Book Directories
Local businesses will benefit from increased search engine rankings caused by widespread attention. This makes submitting a completed e-book to online directories ideal. E-book Freeway and Warrior Forum both have extensive lists of directories that can get more eyes on your company's content.
Don't Fear the Word "Free"
After spending time creating an e-book, it may seem only fair to charge for it. This, of course, will reduce its reach. The energy put into creating this document should be seen as a long-term investment. Don't fear that you will not get anything out of it, though. Make sure to make its download contingent on filling out an opt-in form for your email list. Over the following weeks and months the dividends on this investment should really pay off.
Putting out e-books as a form of marketing might seem daunting, but with just a little added effort, you could have your very own bestseller in no time.
Take advantage of cutting-edge digital marketing with your own mobile app?


Contact us today to find out how we can help you!
Click here »
Lessons From Horror Movies that Local Businesses Should Know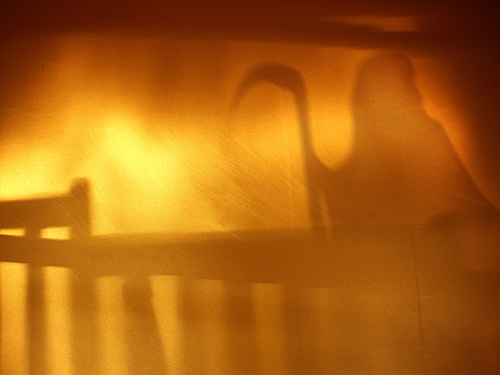 Horror movies, at least for those who can stomach them, provide a great entertainment release if you are looking to get your adrenaline pumping. What you may not realize is that local businesses can also take away some serious promotional lessons from these films. Marketing does not have to be scary... especially when you take tips from modern horror.
There Is No Need For A Huge Budget
While pumping more money into a marketing budget will definitely expand your reach, this is not necessary to ensure success. Take The Blair Witch Project, for instance. Although the film only cost $22,500 to make, it netted $250 million in the box office. Or how about Paranormal Activity…? It cost $15,000 and netted $193 million. Low-cost marketing techniques such as social media, online videos and email marketing can go a long way.
Never Go In Alone
One of the biggest mistakes people make in scary movies is splitting up or, even worse, starting out on their own. This strategy never ends well in horror flicks, and the same is true for local business marketing. You should be promoting the product on various fronts, including social media, email newsletters, online videos, and offline strategies, to ensure success. When you have got backup you are more likely to come out alive.
There Is Probably More Than One
Just because you took out one zombie does not mean the threat is over. In fact, there are probably many more out there. This is the same with upset customers. If one is making a complaint online you can assume that the issue is larger than just one consumer. Handle these issues immediately and transparently. This ensures other customers will note that your company is one that cares.
Never Be A Jerk
Even though it is a little messed up, everyone roots for the jerk in a horror movie to bite the big one. In most cases it happens. Acting like a jerk even once can destroy your company. One restaurant owner recently used vulgarities to the media about not wanting loud children in her eatery; another auto mechanic decided to announce that he had sabotaged the cars of those who did not agree with him politically. If it will upset any of your customer base, try to avoid it.
From not running upstairs to never assuming the bad guy is dead, horror movies provide plenty of life lessons. By making sure you apply them to the marketing world,these lessons are certain to make your business thrive.